31 May

How to Start a Car Detailing Side Hustle for Extra Income
Looking for a handy way to make some extra cash in your free time? Consider starting a detailing business on the side. With the right training, tools, and passion for car detailing, you can turn your free time into a lucrative opportunity. The best part? Even as a part-timer, you can make substantial profits. Just a few clients each week can significantly boost your bank balance. It's a simple yet rewarding endeavor.
In this article, we'll guide you through the process of starting a car detailing business on the side. From obtaining the necessary skills and certifications to promoting your services, we've got you covered. So let's delve into the world of car detailing side hustles, one weekend at a time.
Why
Start a Detailing Business

on the Side?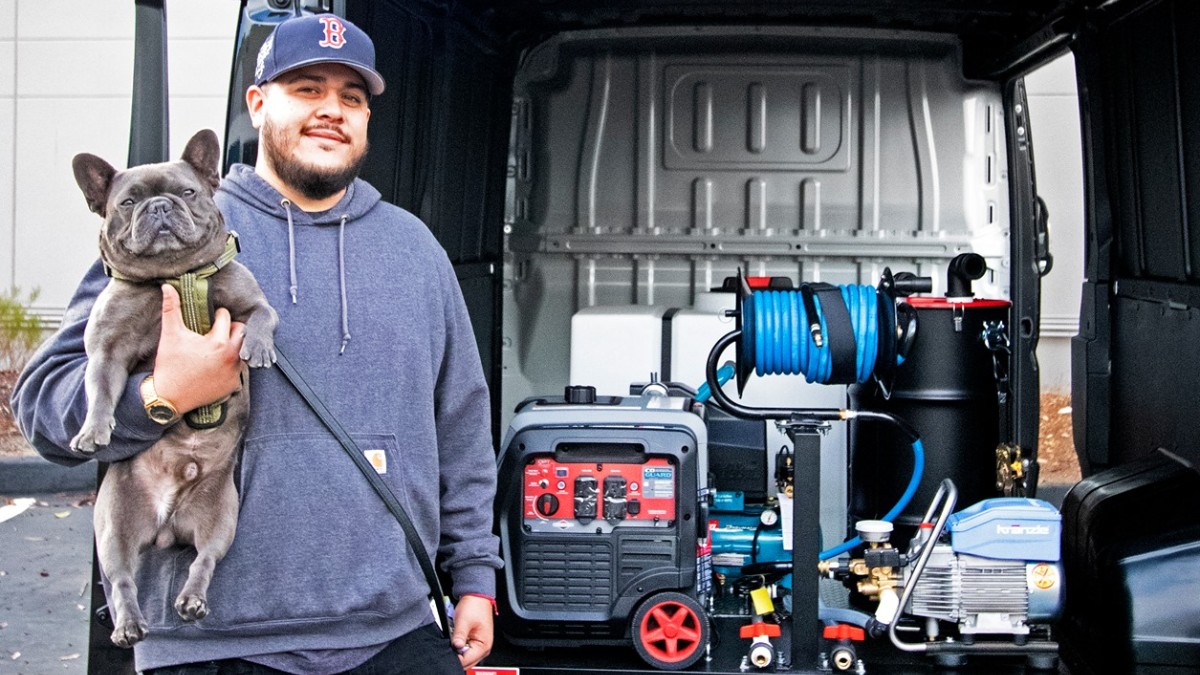 Turn Passion into Profit
The potential for extra income is one of the major advantages of a car detailing side hustle. As the demand for advanced services like paint correction film and ceramic coating continues to rise, detailing businesses have the opportunity to charge premium prices.
By specializing in high-demand, high-margin services and investing in the necessary skills and equipment, starting a part-time detailing business can be a profitable and rewarding venture.
Low Startup Cost and Low Overhead
Starting a part-time auto detailing business is an ideal venture due to its affordability and low overhead. Compared to other industries, the startup costs are minimal, requiring only essential equipment, supplies, and a vehicle for a mobile setup. This makes it accessible for aspiring entrepreneurs looking to start a business on the side without the burden of expensive storefront locations or large inventories.
Flexible Work Hours
Flexibility in work hours is a key advantage of being a part-time detailer. This allows you to enjoy significant earnings while maintaining the freedom to design a lifestyle that suits your needs. With the ability to strike a balance between work and personal time, you can pursue other interests and even manage another career alongside your detailing business. Weekends provide the perfect opportunity to take on detailing projects and generate substantial income.
A Stepping Stone to Full-Time Success
Stepping into entrepreneurship can be a significant leap, but starting part-time while maintaining a full-time job is a popular approach for many new entrepreneurs. This strategy allows you to gradually build a clientele and gain valuable experience before making the transition to a full-time business. If you dream of owning your own business, starting part-time is an excellent stepping stone.

How to
Start a Detailing Business

on the Side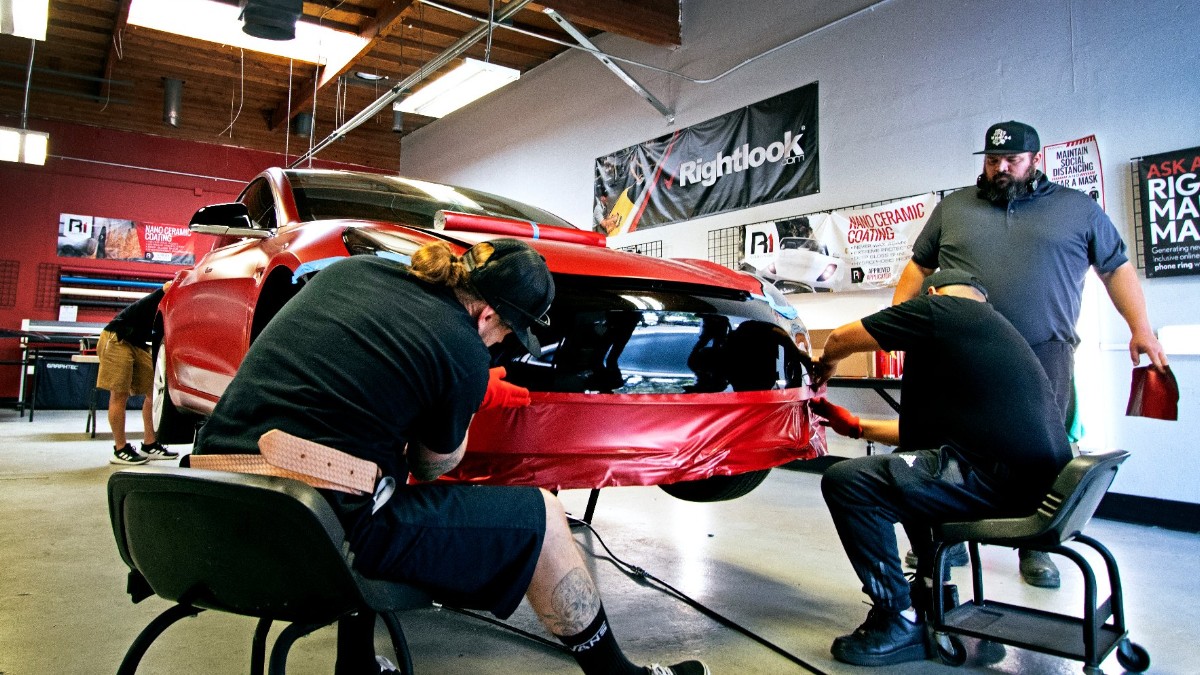 Skill Building and Certification
Customers seeking high-quality services won't settle for an amateur job. That's why professional instruction and hands-on training are essential. By seeking out proper training and certification, you set yourself apart from the competition and position yourself as an elite detailer.
Rightlook.com offers valuable resources and guidance to help you present yourself as a professional detailer, attracting more customers and increasing your business's success.
Connect with Potential Customers
Building a solid customer base can be as simple as chatting with people you already know. Talk to friends, co-workers, and neighbors about their car cleaning needs. Most of them would be happy to use someone they trust. And with the right training and tools, you'll deliver results that keep them coming back. They might even help you promote your business.
Present Yourself
Like a Pro
Just because you're working part-time doesn't mean you can't project a professional image. A clean and organized setup, coupled with the right detailing equipment, significantly enhances your professional appeal.
Equip Yourself
Investing in professional-grade tools, such as auto detailing mobile skid mount units, carpet and fabric extractors, and polishers, ensures you look professional and have the necessary tools to deliver top-quality service. Rightlook.com can guide you in figuring out what you need and offer professional-grade equipment packages, taking the guesswork out of shopping for your business.
Effective Marketing
Amplify your business visibility by investing in cost-effective marketing materials like business cards and vehicle graphics. These seemingly small investments can transform your part-time business, making it shine as brightly as a full-time operation. If you're committed to expanding your business, consider getting a logo, a branded website, and custom clothing to make a lasting impression.
Unlock Your Full Potential with Rightlook.com
Rightlook.com was founded to simplify your journey in starting a mobile detailing business. Whether you're aiming to stay part-time or have aspirations of growing into a full-time operation, Rightlook.com can support you every step of the way.
Starting part-time is a great way to enter the world of business ownership, providing a practice run without the full-time commitment. With the right training, tools, and planning, your car detailing side hustle can thrive and become a profitable endeavor. So take the leap and turn your passion for car detailing into a rewarding part-time business.