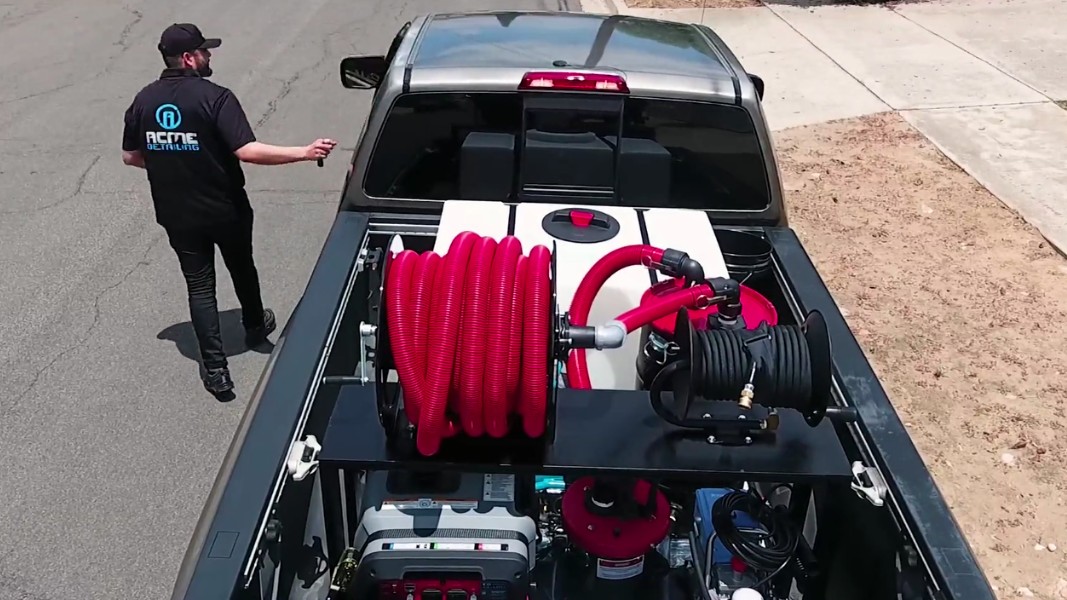 13 Jun

Double Decker Deluxe Pro: Unleash Efficiency, Embrace Style

Welcome to the dynamic world of professional mobile detailing, where efficiency and style are more than ideals – they are your reality. The Double Decker Deluxe Detail Pro Skid, a premier mobile detail skid, stands at the heart of this reality.

The Double Decker Deluxe Detail Pro Skid lets you create a unique business that suits your lifestyle, whether full-time, part-time, or as a rewarding side hustle. With this powerful unit, you'll be able to offer standout, stylish detailing services, set yourself apart from competitors, and build a faithful customer base.

This mobile detail skid is more than just a tool—it's the cornerstone of a profitable business tailored to fit your lifestyle. Curious to know how? Read on!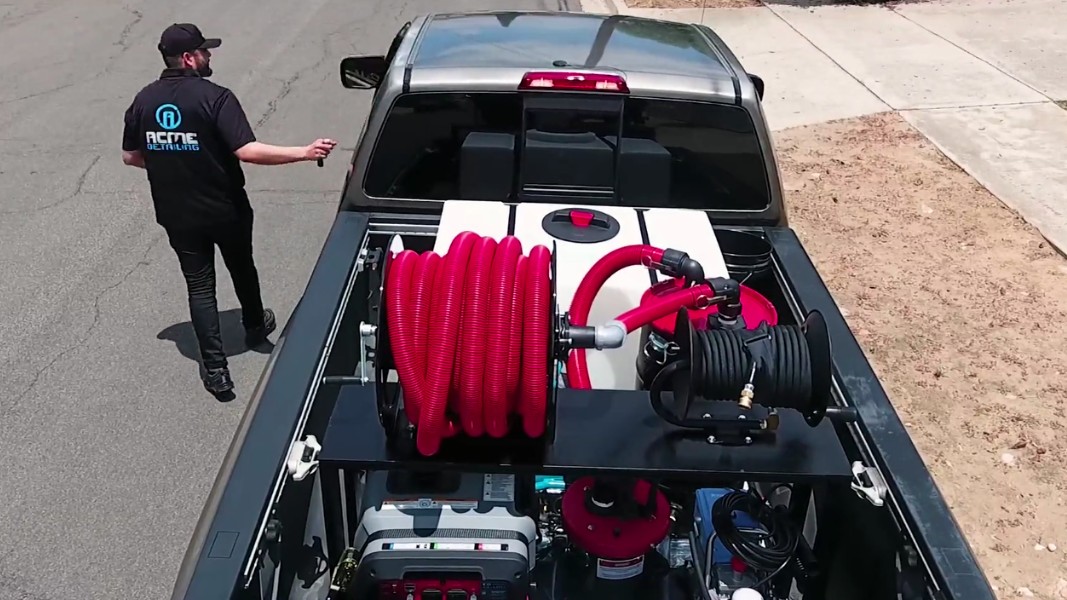 A Day in the Life of an
Expert

Detailer

Picture this: You arrive in a neighborhood, fully prepared for a day of work. Your professional rig, which doubles as your personal vehicle on off days, proudly showcases the Double Decker Deluxe Detail Pro Skid. You step out in your branded shirt, exuding confidence and ready to deliver unparalleled services.
Game-Changing Features of the Mobile Detail Skid
Our Double Decker Deluxe Detail Pro Skid is specially made for pick-up trucks, turning your personal vehicle into a detailing and pressure washing machine.
After a quick, friendly exchange with your customer, you make sure you're clear on their expectations. This builds trust and reinforces your dedication to high-quality service. Next, you head back to your rig, where your skid is ready for action. This isn't just any tool – it's the symbol of your dedication to excellence.
As the day rolls on, your skid proves its worth, revitalizing the customer's car to a stunning finish. Each feature boosts the speed and quality of your service. Once the job is done, you pack up. This is your day-to-day as a mobile detailer, offering efficient, superior service with your Double Decker Deluxe Detail Pro Skid.
It boasts:
Dual reels for vacuum and pressure
A 3-in-1 system that vacuums, extracts, and reclaims
An electric pressure washer with a total stop feature
Ultra-quiet 4500-watt generator
Air compressor with full fittings
With these advanced features, the Double Decker Deluxe Detail Pro Skid allows you to provide excellent service, impress your customers, and increase your profits as a mobile detailer.
Unlock Earnings and Flexibility with a Mobile Detail Skid
The Double Decker Deluxe Detail Pro Skid does more than help you provide exceptional service. It's your ticket to building a lasting, profitable business. This unit also gives you the flexibility to operate full-time, part-time, or as a lucrative side hustle—whatever best fits your lifestyle.
Ready to blend efficiency and style? Amp up your mobile detailing business with a tool that goes beyond the usual. Harness the game-changing power of the Double Decker Deluxe Detail Pro Skid and stride into a more efficient, sleek, and successful future.
Configure My Skid