30 May

Five Ways a Support Network Can Boost Your Mobile Car Detailing Business
When you start a car detailing business, it's important to remember that you don't have to face the challenges alone. While you are indeed in business for yourself, having a solid support network can provide invaluable assistance and resources to help you navigate the path to success.
Here are five ways that a strong support network can boost your mobile car detailing business:
1. Expert
Guidance

and Mentorship

Smoothly Navigate the Business Landscape

Starting a business is a big step. It takes more than just a cool idea and lots of effort. You also need a good team backing you up. This team can include mentors, advisors, and friends who have your back. They help form a solid foundation for your business with their valuable advice and experience.

Consider us at Rightlook.com as your business GPS. We're not just mentors; we're your co-drivers, using our years of professional detailing experience to guide you. With our help, dodging business problems and finding the best way to succeed becomes easier. At Rightlook.com, it's not just about surviving but thriving in your niche. With a strong team like ours behind you, you're doing more than just starting a business – you're preparing for a successful journey in business.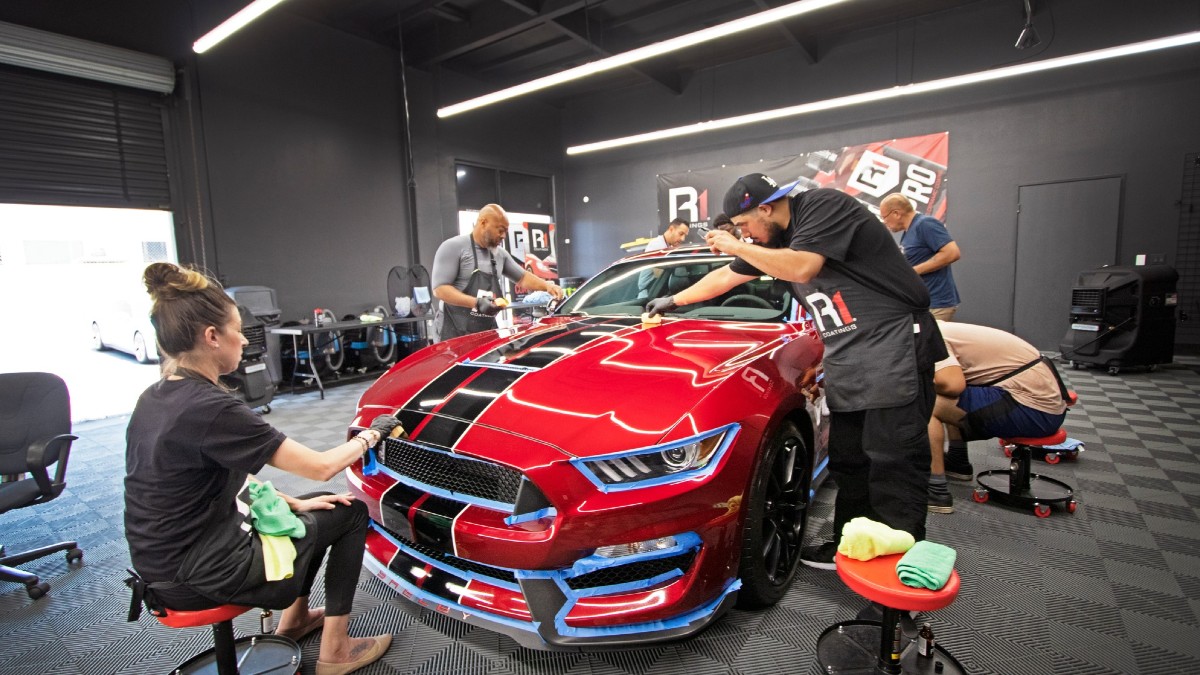 2. Obtain
Resources
Get What You Need Easily
Starting a new business is an exciting journey, filled with diverse roles. You'll manage services, promote your brand, and establish customer connections all at once.
That's when we at Rightlook.com become your trusted partner. We provide essential resources and expertise to streamline your operations and help you seize every opportunity. With us, running a business isn't just about maintaining the status quo; it's about pushing your venture to its full potential.
3. Accountability and
Motivation
Stay on Track Amid Challenges
In the dynamic world of business, consistency and resilience are key. You might have set clear goals, but keeping yourself accountable can be challenging. Here's where a robust support network comes into play. With a team like ours at Rightlook.com, you're not alone in your journey. We'll be there to keep you accountable, provide motivation, and help you stick to your business plan, ensuring you continue to progress even when things get challenging.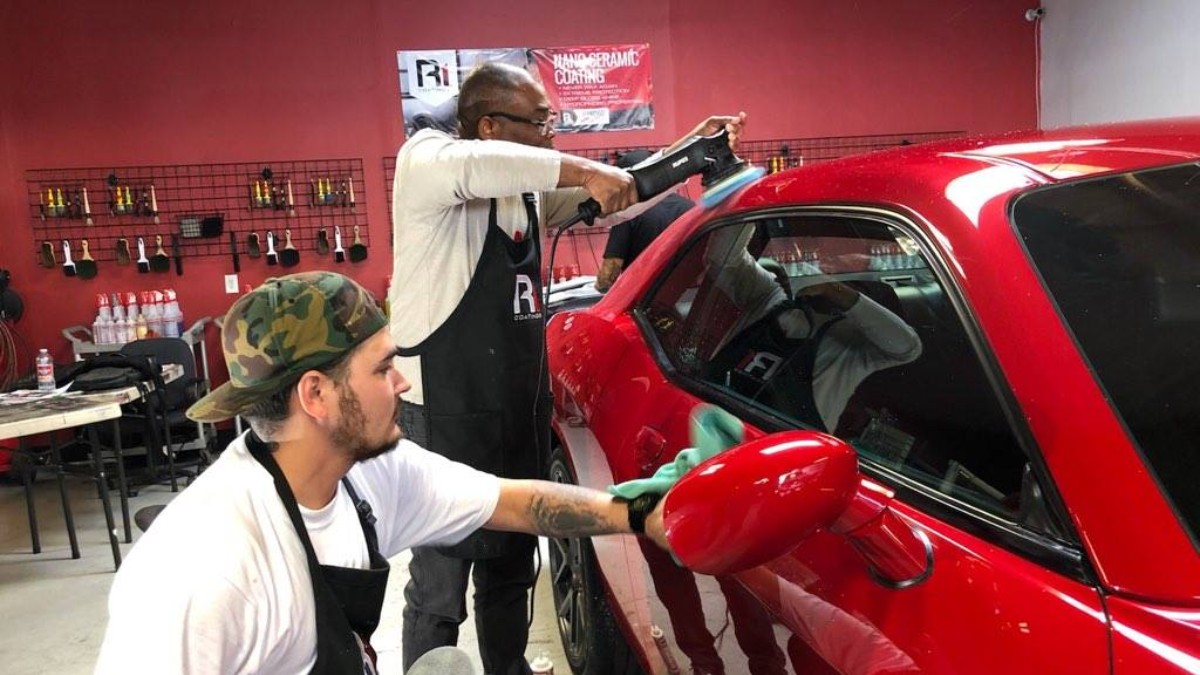 4.
Skill

Development

Sharpen Your Competitive Edge

To stay competitive in the fast-paced car detailing industry, continuous learning, and skill development are vital. Your support network, including Rightlook.com, plays a significant role in this aspect.
We don't just provide services; we give you the tools for continuous growth in the car detailing industry. We offer valuable learning opportunities and resources that keep you updated with the latest trends and techniques.
Once you have completed our comprehensive auto detailing course, you'll have a solid foundation. But why stop there? Take your skills to the next level through our advanced training programs in paint correction and ceramic coating. These specialized courses are designed to equip you with the expertise needed to become an elite detailer.
5.
Networking

and Collaboration

Shift Your Business into High Gear

In the business world, success is not just about your knowledge and skills; it's also about the relationships you build. Establishing meaningful connections within the industry can be a game-changer for your business. At Rightlook.com, our strong support network provides you with the opportunity to connect with industry experts and potential partners, opening doors to many opportunities for networking and collaboration.

When you join our training programs, you not only gain valuable knowledge but also have the chance to meet and interact with fellow students. These interactions during classes create a network of like-minded individuals who share your passion for the car detailing industry. Building relationships with your peers can lead to valuable collaborations, referrals, and a support system that lasts beyond the training program.
Supercharge Your Mobile Car Detailing Business with Rightlook.com
Establishing a strong support network is a vital step when starting a mobile car detailing business. It forms the foundation for building a sustainable and thriving business that outshines the competition. With a solid business plan, a focused marketing strategy, and an unwavering commitment to exceptional service, you are well-prepared for success.
Join us at Rightlook.com for dedicated guidance and expertise. Our experienced professionals will help you make informed decisions, saving you time and resources on your entrepreneurial journey. In addition, our training programs grant you 12 months of free priority tech support from our highly experienced detailing instructors. Whether you need assistance with standard procedures or expert tips for challenging jobs, we're here to support you every step of the way.
Don't miss out on the chance to enhance your skills and propel your mobile car detailing business to new heights. Enroll in our 5-day advanced auto detailing training today.