22 May

Rev Up Your Success: How to Start a Car Detailing Business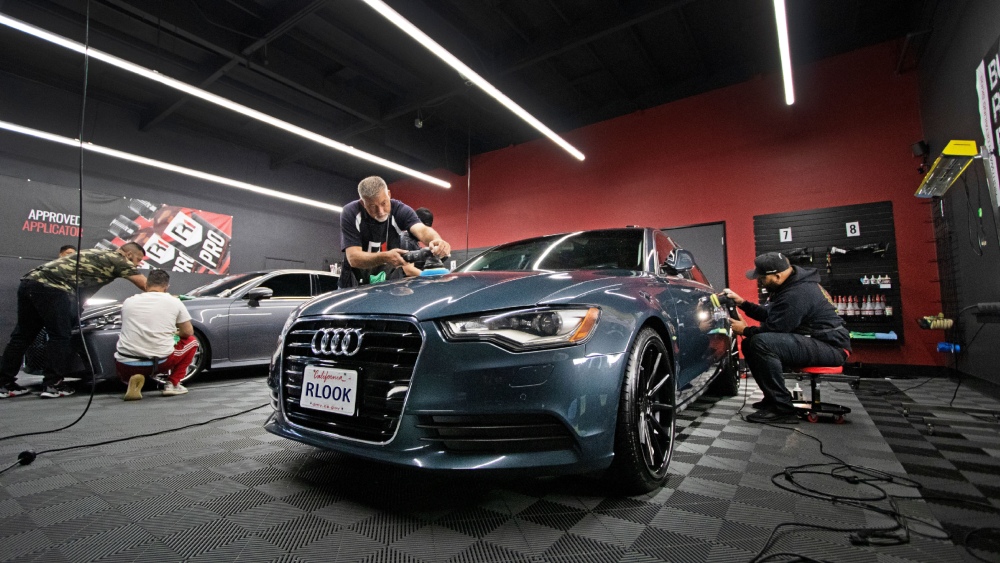 Starting a car detailing business can be an exciting and profitable opportunity. If you're wondering how to start a car detailing business, you're in the right place. The detailing industry has a high-profit potential, with some businesses generating six-figure revenues annually.
In today's market, there is a growing demand for excellent car detailing services. With advancements in car detailing techniques like paint correction and ceramic coating application, there has never been a better time to enter the industry. If you're willing to put in the hard work, starting a detailing business can be a lucrative and fulfilling career path.
Our guide covers all the necessary steps to start and run a successful car detailing business. From training and certification to marketing and branding, we provide you with the knowledge and tools you need to succeed.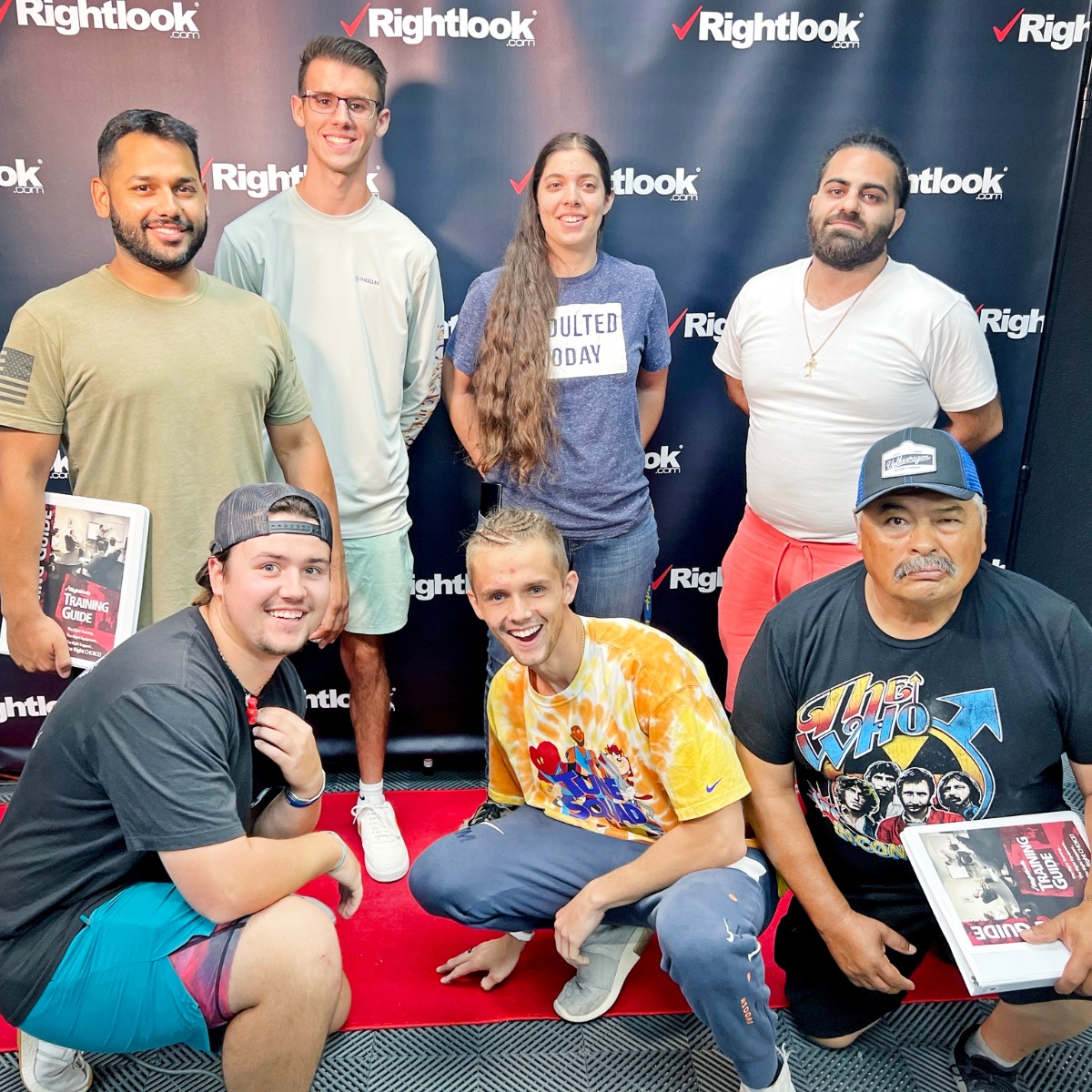 Step 1: Complete Auto Detailing
Certification
Before starting a car detailing business, it's essential to understand the importance of professional training and education. By investing in advanced training, you'll elevate yourself to the level of an advanced detailer. This positions you to take on the most lucrative opportunities in the industry.
An advanced auto detailing, paint correction, and ceramic coating training program will equip you with the knowledge and skills needed to excel as an advanced detailer.
The curriculum should cover critical aspects of car detailing, such as:
Assess: a vehicle's condition
Select: the appropriate tools and products for each job
Perform: a thorough prep wash
Master: engine bay detailing
Perfect: interior and exterior detailing techniques
Employ: advanced techniques for paint correction and ceramic coating application
Upon completing such a program, you'll have a deep understanding of the detailing industry and the expertise required to outshine your competition. With your newfound skill set, you'll be able to offer top-tier services and target high-paying clientele, setting your business up for success.

Gain a Competitive Edge
To succeed in the competitive and constantly evolving detailing industry, it's crucial to stay ahead of the game. With the increasing demand for high-quality detailing services, you need to be able to offer innovative services that set your business apart from the competition.
That's why investing in advanced training courses in paint correction and ceramic coating services can be a game-changer for your detailing business. These courses can help you expand your skill set beyond the basics and learn the latest techniques for delivering exceptional results to your customers.
This advantage will set you apart from those without professional training, ensuring that your business thrives and enjoys long-term success.
Step 2: Create a Business Plan
Starting a car detailing business can be a lucrative opportunity for those passionate about cars and with a keen eye for details. However, to ensure success, it's essential to have a solid business plan. A well-crafted business plan serves not only as a roadmap for your venture but also as a vital tool for securing funding or attracting partners.
By clearly outlining your vision, goals, and strategies, you can demonstrate that you have a thought-out plan for your new car detailing business, which can help raise money, apply for loans, and stay focused on your goals and growth.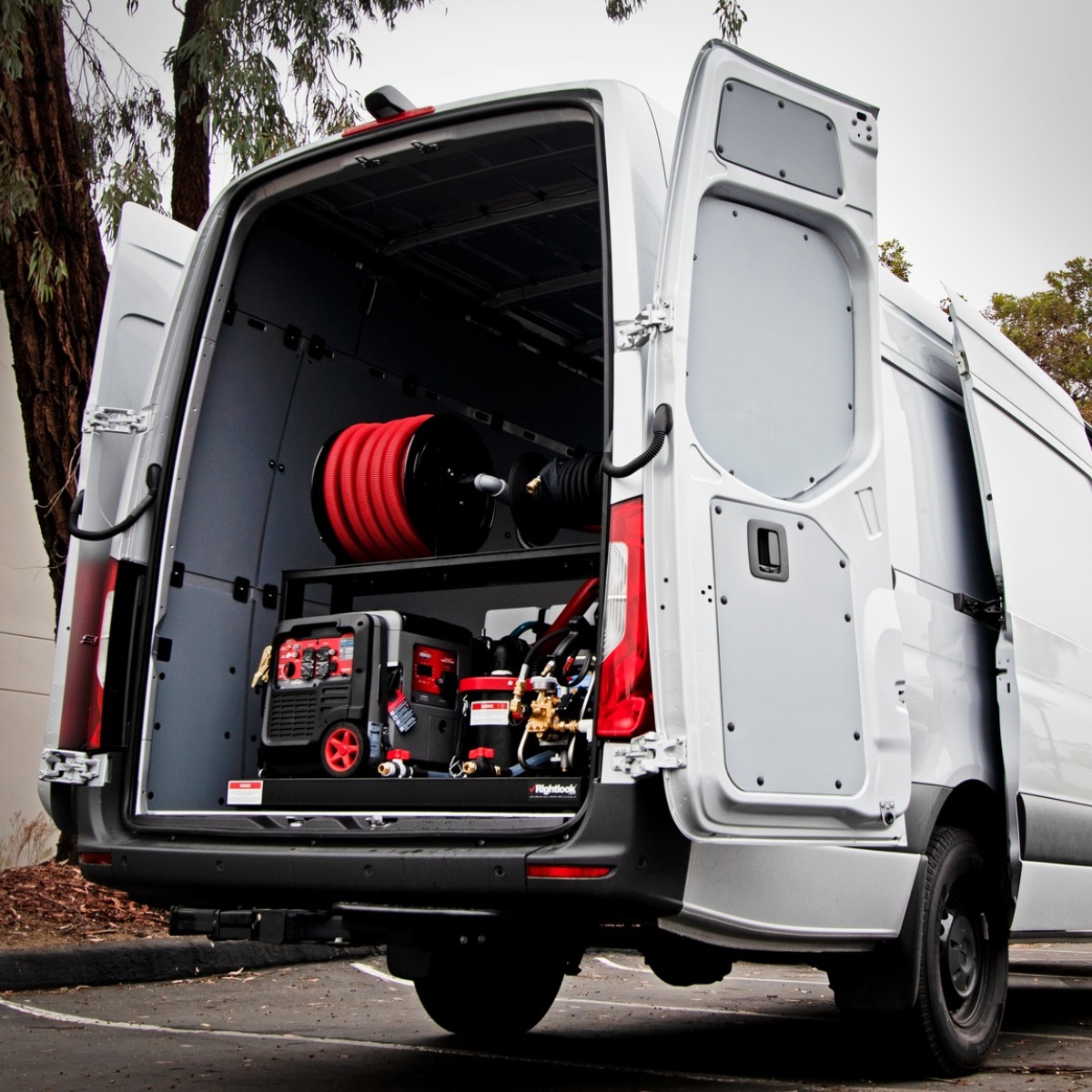 Step 3:
Finance

Your Auto Detailing Business

Starting an auto detailing business doesn't have to be expensive. Compared to other industries, the start-up costs are relatively low. All you need to get started are essential equipment, supplies, and a vehicle (if you want to go mobile).

You don't need to invest in expensive storefront locations or keep a large inventory, so it's affordable for many people who dream of starting their own business.
However, even with low start-up costs, all businesses require some initial funding. Here are some potential options to consider:
Self-funding: Also called bootstrapping, it means using your financial resources to support your business. You can self-fund your business by asking family and friends for money, using your savings accounts, or selling items you no longer need.
Small business loans: Many banks and financial institutions offer small business loans. These loans can help you cover your start-up costs and give you the flexibility to pay back the loan over time.
Buy Now, Pay Later: Some companies offer financing options that allow you to make purchases and pay them back in installments over time, which can help you cover your start-up costs.
Business credit cards: Business credit cards can provide you with the cash flow you need to get started. They can also help you build credit for your business.
Separate Your Business Finances
A business checking account lets you keep your business's cash separate from your money. You can use this account to pay for things your business needs, like supplies and equipment. This helps you keep track of how much money your business is making and spending, and it makes your business look more professional.
An Employer Identification Number (EIN) is a unique number assigned by the IRS to identify your business for tax purposes. Having an EIN helps you to separate your personal and business finances. You can use it to open a separate bank account specifically for your business. The IRS provides a helpful checklist to guide you through this process.

Step 4: Invest in the Right
Equipment
Embarking on the journey of launching your own car detailing business can be an exciting and highly rewarding endeavor. It all starts with the essential elements – the correct equipment, quality chemicals, and reliable supplies.
So, with the foundation of understanding what's necessary for starting your detailing business in place, let's explore a practical and efficient way to acquire these essentials.
Consider comprehensive start-up packages that include the following components to meet these needs:
Equipment: Look for professional-grade tools, such as auto detailing mobile skid mount units, carpet and fabric extractors, and polishers, ensuring you look professional and have the tools to deliver the highest quality service.
Chemicals: To provide a complete detailing service, choose an extensive range of premium professional-grade detailing products. These should cover everything from products for engine bay cleaning and interior detailing to exterior detailing, paint correction, and ceramic coating application.
Supplies: You'll need numerous supplies, like microfiber towels, polishing pads, detailing brushes, applicator bottles, trigger sprayers, and more. Opt for packages that include all essential supplies, making it simple for you to get started.
Step 5: Apply for Licenses and Permits
Depending on your location, you may need a state or local business operating license and a permit to operate from a physical location. If you operate a mobile-based detailing business, you may be able to simplify some of the requirements. You won't have to worry about building codes or zoning laws.
For example, operating a mobile detailing business means you won't need a Certificate of Occupancy since you won't be working from a physical location. Additionally, check for any specific environmental regulations that you must comply with as a car detailing company. This includes water usage and wastewater rules.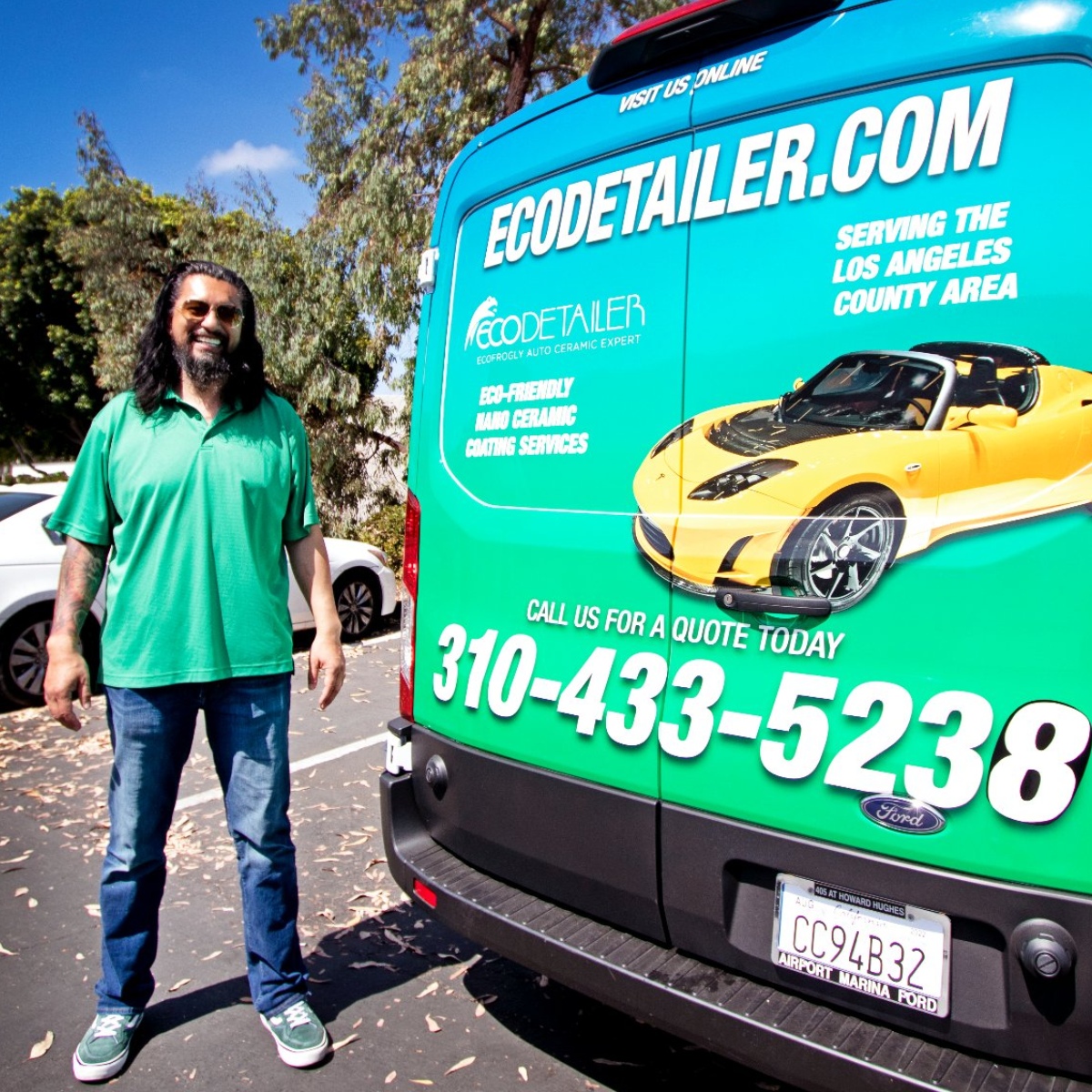 Step 6: Build a Professional
Brand
Establishing a strong and professional brand is a vital component of starting a successful car detailing business. A great brand and image not only make your business more recognizable but also convey a sense of professionalism.
When customers see a polished and well-presented brand, they are more likely to perceive your business as reliable and high-quality. In turn, this increases their likelihood of choosing your services over competitors.
Step 7: Learn Selling and Marketing Skills
Mastering selling and marketing skills is crucial for the success of any car detailing business. By acquiring these skills, you'll essentially be earning an MBA in auto detailing marketing. This can empower you to outperform your competition and attract a steady stream of clients. In today's world, a strong online presence and internet marketing skills are crucial for business success.
Step 8: Secure Your Support Network
Starting a car detailing business is an exciting venture, but it can also be challenging. Navigating the complexities of entrepreneurship on your own can be daunting. That's why it's essential to be in business for yourself, but not by yourself. Having a team of experienced professionals to support you can make all the difference in achieving long-term success.
When starting a car detailing business, it's essential to seek out a support network that can provide ongoing assistance. By working with a dedicated team of professionals, you can rest assured that you're never alone on your entrepreneurial journey. Together, you can build a thriving and sustainable car detailing business that stands tall above your local competition.
Build a Strong Foundation for Your Car Detailing Business
Starting a successful car detailing business requires a sound business plan, marketing strategy, and commitment to providing exceptional service. By focusing on these crucial aspects, you'll be well-positioned to stand out from the competition and grow a thriving business.
Ready to start your own successful car detailing business? Look no further than Rightlook.com. Our team of experts will guide you through every step of the process, from training and certification to marketing and branding. Join forces with the world's leading auto detailing startup company today and rev up your success!