18 Oct

Paint Correction & Paint Coatings – The Elite Detailer's Tools for Success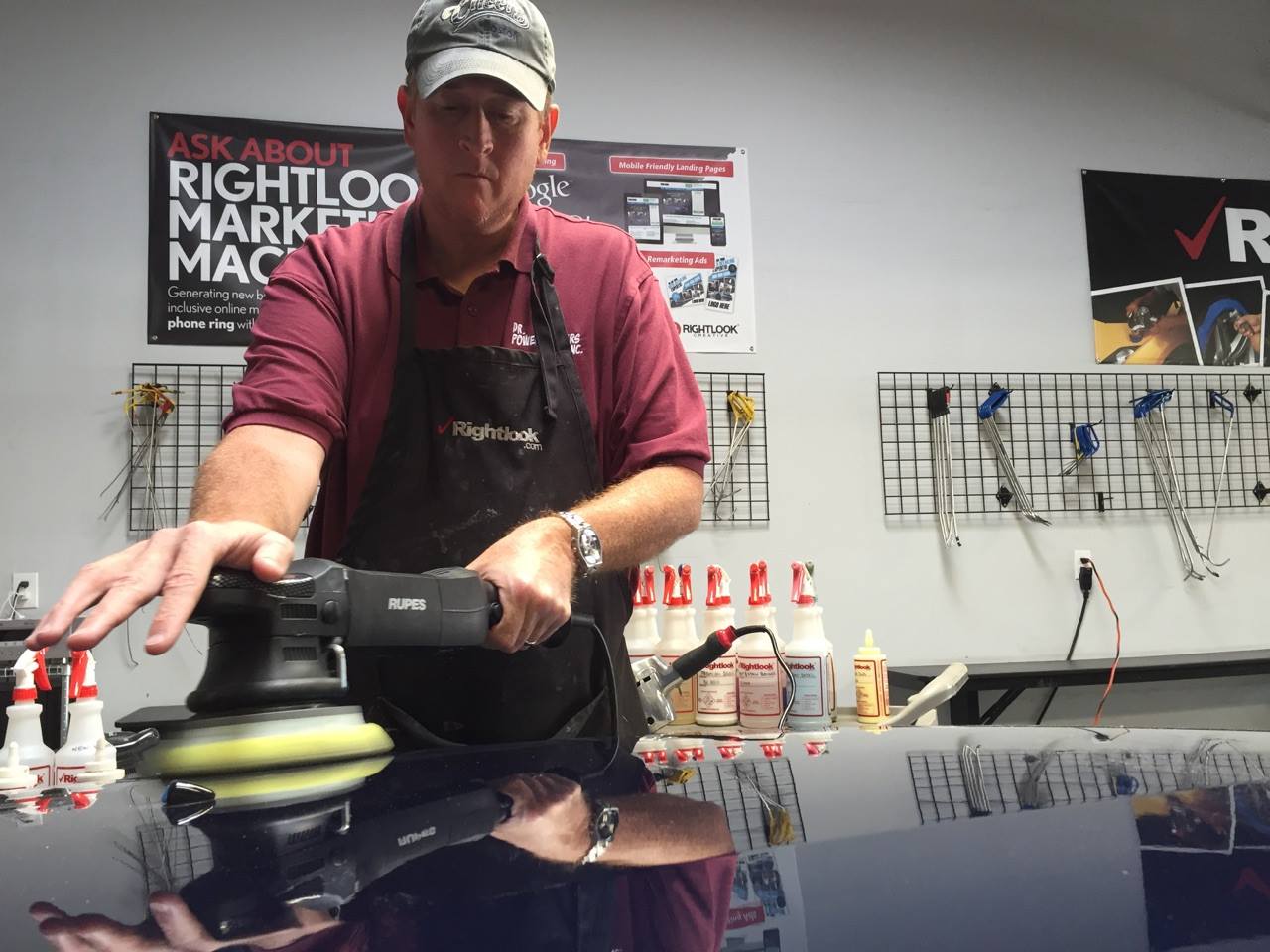 When it comes to maximizing your profit in the detailing industry, paint correction and paint coating application are essential skills to have under your belt. With thorough training and proper equipment, you can increase your profitability by as much as $200 per hour!
What is Paint Correction?
Take your detailing business to the next level. Paint correction is a key component to getting your customers' car exterior looking as good as new, if not better. Paint correction is a systematic approach to perfecting a car's finish. Swirl marks, faded paint, and scratches can often be completely removed with meticulous, professional methods. By carefully removing a thin layer of the clear coat, a smoother surface is revealed without affecting the paint's integrity.
Paint correction is a valuable service for cars of all ages. Whether the car is a classic or factory fresh, paint correction can play a significant role in improving and maintaining a vehicle's exterior appearance.
Where is the Value in Paint Correction?
Due to the fact that professional paint correction is the most time-intensive service, detailers can capitalize and charge higher premiums for their expertise. Vehicle owners seek out correction services for a variety of reasons, the most popular being that they love their vehicles and want them to look as good as possible.  They may be looking to restore their vehicle finish to like-new condition or better than new condition as even vehicles coming straight from the dealership can benefit from paint correction and protection services.
What are Paint Coatings?
Paint coatings provide a layer of protection to vehicle exteriors by forming a durable bond that resists damage against the elements, including UV rays, acid rain, and extreme heat. These paint coatings also produce a brilliant shine and water beading effect to help keep vehicles clean for long periods of time. Their hydrophobic and protective qualities are some of the perks that drive many car owners to choose paint coatings over your average paint sealant or car wax.
Paint coatings have grown exponentially in popularity over the past few years and there is now a higher demand for paint coating applicators. These coatings started primarily in the exotic car market and are now gaining popularity with the general public.
Why Offer Paint Coatings?
Paint coatings are becoming more popular and the service to apply them is increasingly in demand. Many luxury car drivers and automotive enthusiasts love their cars enough to spend a premium to keep their vehicles looking shiny and flawless. Detailers charge anywhere from $800 to $1,500 per application! What's the advantage for car owners? Paint coatings don't need to be reapplied regularly like typical car waxes. In addition, their vehicles will be looking much cleaner in between washes.
Paint Correction and Paint Coatings Combined
Both of these services go together hand in hand and provide lucrative opportunities for professional detailers.  In order for a paint coating to be applied, the vehicle's exterior needs to be free of contaminants, otherwise the paint coating will not properly bind to its surface. Due to the fact that most paint coatings are permanent, most vehicle owners want their vehicle to be in the most pristine condition as possible before the coating application. This is where paint correction comes into play. Paint correction removes unwanted swirl marks, hazy spots, and etching. The paint coating is then applied to protect the exterior paint against harmful elements while providing the shine that car owners desire.
Why Your Customers Will Love It
The thought of not having to deal with a dirty car nearly as often will definitely entice your customers. Many drivers prize their vehicles and take pride in keeping them looking great! Paint correction and paint coatings are the services they need to keep their vehicles looking better than new. That extra flawless shine won't let them go unnoticed on the road.
How to Get Started
Rightlook.com is here to help you get your auto detailing business started! You'll be able to hit the ground running with our Advanced Hand-On Auto Detailing Training. This is a 5-day course that covers all the basic and advanced skills you need to develop into a professional detailer. Some skill sets and education you will obtain include: interior and exterior detailing techniques, paint correction, and nano ceramic coating application.
If you currently have your own detailing business and would like to add paint correction and/or paint coating application to your arsenal of services, Rightlook.com also offers a 3-day training course for you to learn all the essentials. Start making higher profit by becoming a certified professional for paint correction and ceramic paint coating application.
Already an Expert at Paint Correction and Paint Coating Application?
If you would like to become a certified approved applicator for Rightlook's Reserve Nano Ceramic Coatings, let us know! We have a variety of packages to get you started.
To learn more, call 888-883-3446 to speak with one of our business consultants.