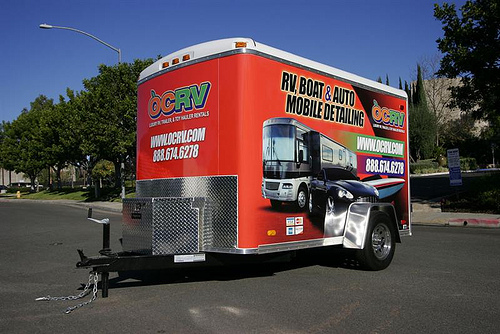 29 May

OCRV Auto Detailing Trailer With Wrap Graphics And Rightlook Auto Detailing Equipment

Look at the great "attention getting" wrap graphics on this Rightlook mobile Auto Detailing Trailer! I can hear the phone ringing now. This is our 6×10 enclosed mobile auto detailing trailer and money maker! With this trailer your customer will know you mean business.

Here is the inside of this mobile auto detailing trailer. Notice all of the storage space for all your auto detailing equipment and supplies.