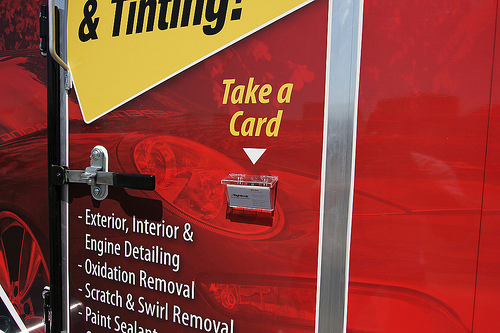 10 Jun

Business Card Box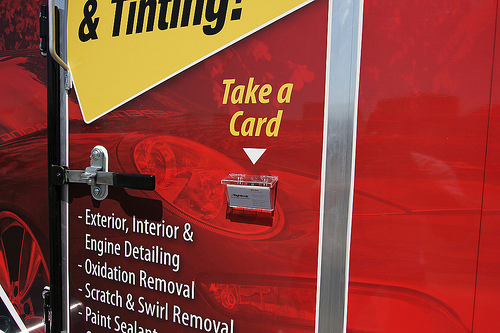 The Card Box shown on a trailer we recently shipped. On this trailer we put the Card Box on both sides and the rear for maximum results.
Ever see a vehicle advertising a product you wanted, but didn't have a contact name or number? The Card Box eliminates that problem from happening to you. Simply place your business cards in the Card Box, stick it to your car, truck, van, suv or trailer and watch your business soar. The Card Box is always available to the public and manages to do a lot of the leg work for you. Plus, it's convenient for both you and the client. Made from durable plastic, the Card Box also has a top lid that seals your business cards from bad weather, but also allows for easy access to your business cards. Now your business cards are available for anyone to grab.
Trust me! These really work and detailers and reconditioning pros report great results from these.